codeKnobs launches an editor for the Tetra synth
Users of the Dave Smith's Tetra synth can now edit the program parameters from their DAW on Windows.
The DSI Tetra Program Editor is a VST plug-in for Windows (a standalone edition is under development, as well as a Mac OS X version) which allows for real time control of the Tetra synth parameters on Program mode. You can use the plug-in to load and save programs on the hard drive and on Tetra, as well as save/restore Tetra programs in the VST tracks in their DAW. Last, the VST automation is supported.
codeKnobs will add new features in the future, including support for external controllers.
You can test the DSI Tetra Program Editor 32 and 64-bit on Windows or purchase it from codeknobs.com for $29.99.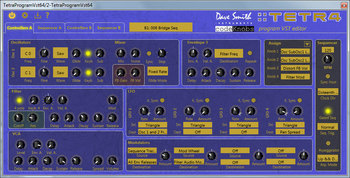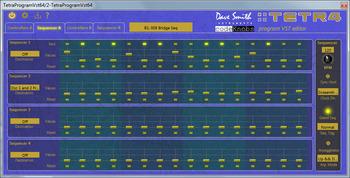 Viewers of this article also read...