Korg has announced that they are currently working on the recreation of the iconic ARP Odyssey synthesizer from the 1970s.
Flagship of the ARP company, the Odyssey synth was released in 1972 and become famous for its rich sound and innovative performance controls, until being discontinued in 1981.
Korg has decided to recreate the synth with the help of David Fiend, former president of ARP Instruments and designer of the Odyssey and now Korg chief advisor for this project.
The Korg ARP Odyssey is scheduled for release in September 2014, no information about its price.
Here is a picture of the prototype: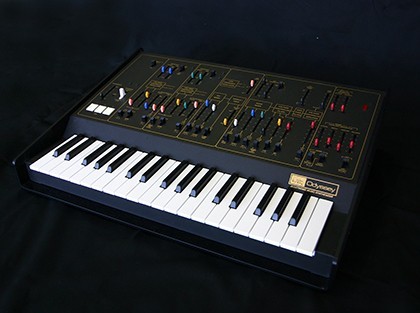 Posted on 02/22/2014 at 12:01:56

We want one... Cheers AudioHipster
Viewers of this article also read...