Karaoke Music Hard Drive :
$300
Localization: Dallas, Texas (
United States)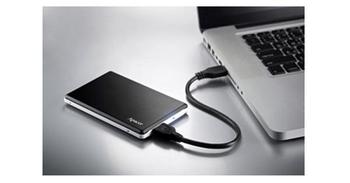 KARAOKE & MUSIC HARD DRIVE FOR SELL!
OVER 200,000 UPDATED KARAOKE SONGS
20,000 Mp3's Including all your favorite dance slides!
PLUS A KARAOKE PLAYER THAT CAN BE DOWNLOADED TO YOUR LAPTOP !
As a Bonus A Karaoke Song Book Document!
It comes loaded with the best UPDATED karaoke core library and most popular requested karaoke songs ever! It's super cool and easy to operate!
Karaoke Library :
Every file is listed by " ID-ARTIST-SONG TITLE" and is extremely organized.
The songs are nearly endless covering every decade, style, and type of karaoke.
There are even rare editions you do not find on standard karaoke collections.
Karaoke Library has been updated up to November, 19th 2017
Entire 20's 30'
s 40
's 50'
s 60
's 70's and 80's collections!
Country new and old! Rock And Hard Rock
Disco
Blues
Pop
Hip-Hop
Jazz
Easy Listening
Bluegrass
Gospel
Rap
Urban
Metal
Broadway
Disney
Folk and Irish
Entire Holiday and Christmas selections
Religious
Oldies
TV Themes
Children's Songs
Reggae
Musicals
Top Hits Of Today
Alternative
And Countless others............
Please note, each hard drive is loaded once payment is complete. Sometimes I have hard drives in stock and ready to load and ship / deliver, sometimes I have to order the drive ( same or next day from amazon ). Turn around once payment is received is usually a couple of days.
Willing to consider trade offers as well, electronics, musical instruments, recording equipment, Midi stuff, synths, so on.
$300 I can accept major credit and debit cards, I will offer discounts for multiple purchases.
Email me if you're interested!
Products related to this classified ad
karaoke music hard drive
Options/Characteristics