Shop Tascam DR-701D - Best Audio Recorder :
$365
Localization: Northern Ireland (
United Kingdom)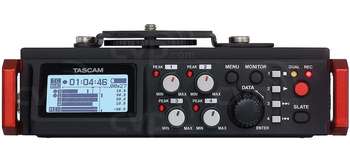 The DR-701D is TASCAM's flagship recorder for single-shooter video production. The HDMI in and out allows a DSLR camera to start recording on both devices, and video clock prevents drift between sound and picture. Enjoy Discount offer and free shipping!