Hot news
Freeware
Friday's Freeware: a Les Paul Custom SG
This week, the freeware results from the collaboration of Kriminal and Chokehold who joined forces to create a guitar plug-in for Mac and PC.
Kriminal sampled his Epiphone Les Paul Custom SG and forgot about them for a while before offering them to the community. Chokehold offered to make a plug-in out of them and the team now offers it as a VST and AU plug-in for Mac OS X and Windows 32 and 64-bit.
You can download the plug-in from chokehold.net/download/samples/free/kriminal-lp-sgc/
Here is the instrument responsible for the music you will make this weekend...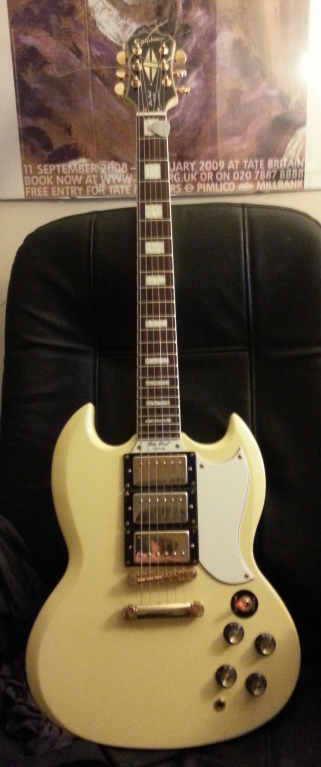 Viewers of this article also read...