Softube Reverb & Delay Sale
Softube has announced a Reverb & Delay Sale, offering up to 34% off its reverb and delay effect plugins.
Until May 15 you can get TSAR-1, TSAR-1R, Spring Reverb, or Tube Delay at up to 34% discount.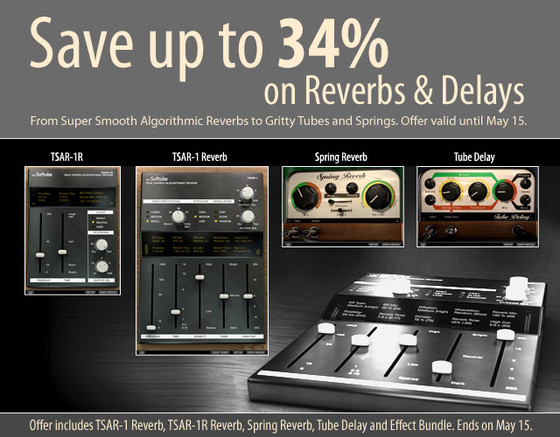 Sale:
TSAR-1 Reverb: $215 (regular $269)
TSAR-1R Reverb: $66 (regular $99)
Spring Reverb: $66 (regular $99)
Tube Delay: $66 (regular $99)
Effect Bundle: $149 (regular $199)
Softube is now offering its TSAR-1R reverb effect plug-in separately.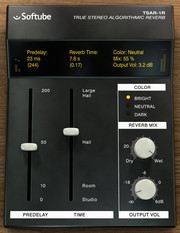 TSAR-1R is the little brother Softube's TSAR-1 – True Stereo Algorithmic Reverb. It uses the same algorithm but has fewer controls, and with a primary focus on creating naturally sounding spaces.
TSAR-1R has previously only been available bundled with it's bigger brother the TSAR-1 and included in the Mix Bundle. Now it is fintroduced as a separate product, at the introductory price of $66 ($99 normal price). This introductory offer ends on May 15.
Installing TSAR-1R requires a small extra twist since it's part of a bundle. In the Softube Plug-Ins Control Application, select the TSAR-1 bundle and remove TSAR-1 from the list to the right if you only want TSAR-1R.
More information: Softube
Viewers of this article also read...