nineOnine: TR-909 Emulation
The "nineOnine" for iPad is a sample-based emulation of Roland's TR-909 drum machine.
The nineOnine is said not only to emulate the sound but also the logic of programming and saving rhythm patterns.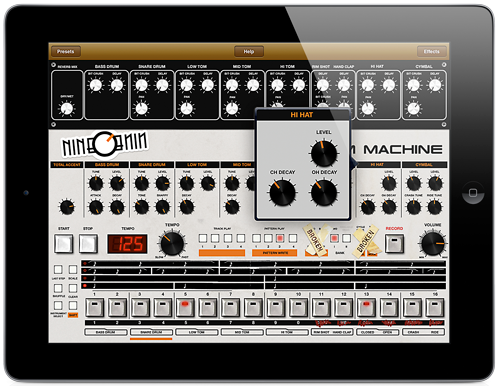 Features:
8 drum patterns (4 x 2 banks)
Effects rack (Reverb, Delay, BitCrush and Pan)
Record and export loops in 16bit/44.1kHz stereo WAV format
For more info on its functionality refer to the "nineOnine" tutorial.
This is the first version of the drum machine, with features from the original hardware device plus effect rack and iPad specific features.
There will be additional features added in the next major update such as:
Step or Tap pattern write mode
More patterns and presets
Pricing:
$1.99
You can find nineOnine at the App Store.

Viewers of this article also read...