Native Instruments announced that the new version of Traktor is now compatible with the new Stems audio files.
We announced it in this previous news, the Stems multitrack audio file format is designed to make DJs' life easier and the first compatible controllers are, evidently, Traktor Kontrol S8, D2 and F1.
With Stems, DJs access four song tracks, for instance drums, bass, keyboards and vocals, which can be independently controlled (filters, effects, levels…) in order to create new mixes, mashups, instrumental parts and more.
The recently released Traktor Pro v2.9 update is now compatible with these Stems and the Kontrol S8 and D2 now feature a colored view of the four available tracks.
Full information about Stems available at www.native-instruments.com.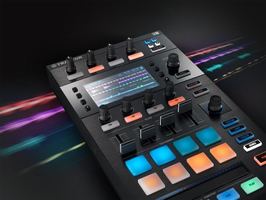 Be the first to post a comment about this news item
Viewers of this article also read...