Drumdrops has two more drum kits for BFD
Both Drumdrops Ludwig Super Classic Kit and 1970s Hayman Vibrasonic Kit drum sample libraries are now compatible with the FXpansion BFD.
The Ludwig Super Classic Kit (7,740 samples) was produced by Guy Massey and the 1970s Hayman Vibrasonic Kit (8,280 samples) by Stephen Street (Blur, The Smiths, Kaiser Chiefs). Both kits were played by Tim Weller and recorded at the London Miloco's The Square studio and feature no less than 80 velocity layers.
Both packs are compatible with BFD 2, BFD 3 and BFD Eco and are available for the price of £35.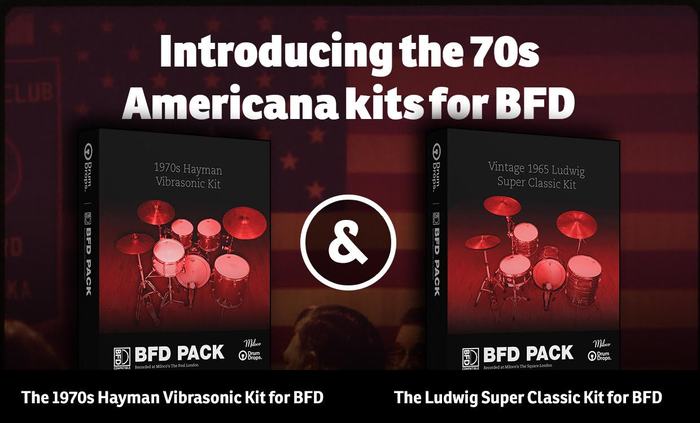 Viewers of this article also read...