A wooden kit for the Moog Minitaur
Moog added to its accessory range a wooden custom kit for its Minitaur synthesizer.
You can now add a classic touch to your Minitaur synth with the addition of the wooden custom kit. It includes two ash side-panels, with the right one featuring the Moog logo.
Price: $59
Pictures and info at www.moogmusic.com.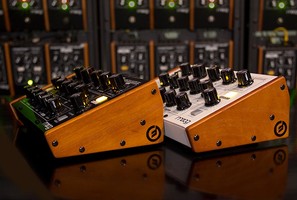 Viewers of this article also read...