See all Musikmesse 2011 news items »
Visitors at Musikmesse can discover a new 8-voice analog synthesizer designed by a certain "Stefan Schmidt" (rings a bell?), the Eightvoice Polyphonic Synthesizer.
It has presets, 7 filters (3 ladder type, 4 state variable 12 dB set up as 2 'dual filters') and 4 Oscs – each osc is a bit different. There are about 107 knobs on the thing, with stereo outs, individual voice outs, and about 4 control voltage inputs.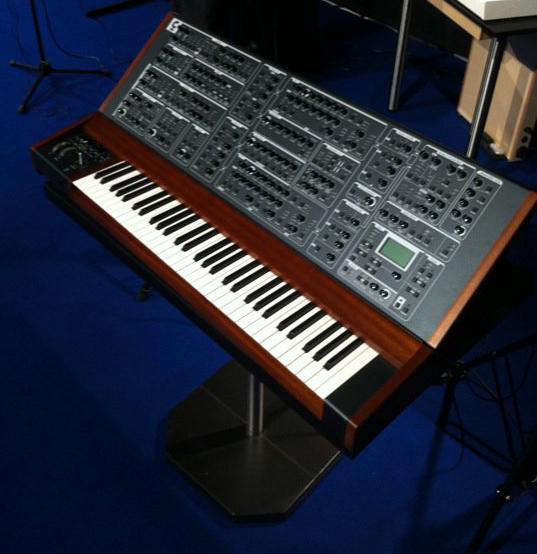 The synth is a real heavy-weight – 55 kg!
The price itself is heavy – it's not clear yet whether it would cost 25,000 euros or dollars. The beast may be available next year from EMC.
If you speak German, you can check out this video presentation:
Info taken from the Matrixsynth blog.
Be the first to post a comment about this news item
Viewers of this article also read...