See all Musikmesse 2011 news items »
Warwick introduces the WA300 and WA600 Amp Heads, and WCA 115 and WCA 410 Cabs.
The WA300 and WA600 Amp Heads

The WA 300 and WA 600 Bass Heads include 10 band graphic equalizers, bass and treble controls, adjustable compressors and passive and active inputs.
Extra features include the FX loop, auxiliary input for your iPod or mp3 player, headphone jack on the front for practicing at home, DI output with ground lift tuner output, line output and more. They feature 19-inch rack mountable chassis and weigh in at about 20 kg for the WA600 and 10kg for the WA300.
The WCA 115 and WCA 410 Cabs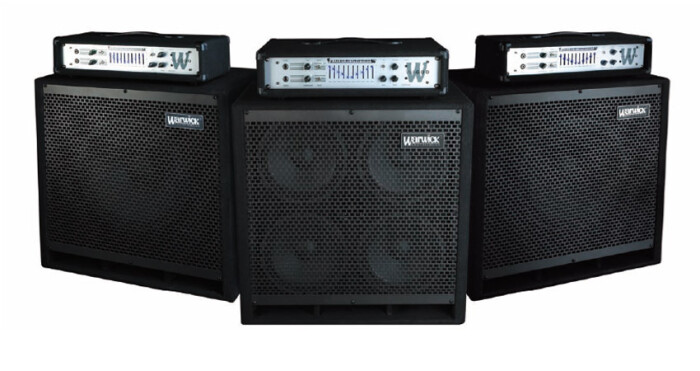 New offerings to accompany the new WA/BC amp series are the WCA115 and WCA410. WCA 410 is driven by 4 10-inch bass drivers in combination with a classic bullet horn.
In a birch ply box, the WCA115 is a bass frequency mover conceived to accompany the WCA410 where more power is needed.
For more, check out Warwick.
Be the first to post a comment about this news item
Viewers of this article also read...