Hot news
Behringer tease the idea of an ARP Odyssey Clone
Behringer are testing the waters with a proposed $500 Odyssey ARP Clone.
Earlier in the year, Korg announced they were joining forces with David Friend, former ARP co-founder, in the development of an ARP Odyssey Clone. Now just in time for some speculation before NAMM next month, Behringer have toyed with the idea of releasing their own Odyssey clone with a ballpark price of $500. Posing the question "How would you feel if we build an authentic ARP Odyssey synthesizer?" on their Facebook page, Behringer went on to propose the idea of adding a unique 3-mode VCF circuit that replicates all MK I to III versions, along with complete MIDI/USB capability. 
Topped off with a visual mock-up of the concept, Behringer has garnered plenty of interest with over 2700 likes for the post so far. Whether it will become a reality or not, only time will tell...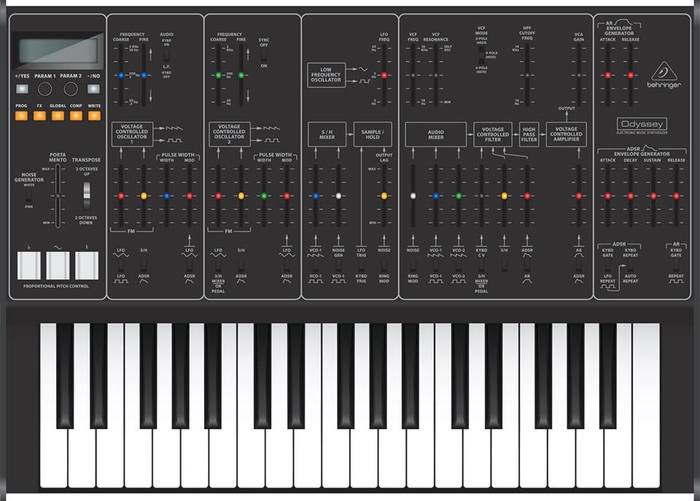 Viewers of this article also read...