Modeling technology is trendy and Fender is all for it! That's why the famous manufacturer has now launched two new amps under the name Mustang. Conceived to provide all beginners with a wide sound range and modern features, their price is absolutely unbeatable. So, did Fender win its bet?
Mini-Review: A Snap Shot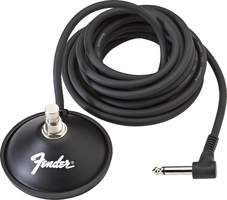 And for some sound samples:
Deluxe

00:14

Bassman

00:21

Twin

00:17

Brit 80s

00:13

Brit 80s – 2

00:15

Brit 90s

00:11

American 90s

00:15

Metal

00:10

Supersonic

00:19

Chorus

00:19

Phaser

00:17

Tremolo

00:21
For about $200, Fender offers a 40-watt modeling amp equipped with a 12" speaker that suits almost every need and it's rather good at that! The output power is enough for rehearsals with a band, unless you play with a bunch of barbarians. The retro look is great. The modelings cover all music styles, from clean sounds that recall renown Fender amps to light distortion and extreme metal sounds. The amp also provides numerous effects you can set easily and quickly. The Fender Fuse software and the USB port allow sound tweakers to dive deeply into the circuits of the amp. The USB port allows you to record directly into your computer with speaker simulation. It certainly doesn't match the sound of a mic in front of a speaker but it does the job all the same. By the way, this is the only improvable feature of the amp, which is almost perfect considering its price.