NAMM
[NAMM] Teenage Engineering Teaser Video
See all NAMM Show 2012 news items »
Teenage Engineering has released a cryptic teaser video ahead of NAMM 2012.
The video shows someone manufacturing something that looks like an airline meal tray, before announcing "great new stuff" at the upcoming NAMM show next week.
The tagline for the video is "A-B-C you at NAMM 2012".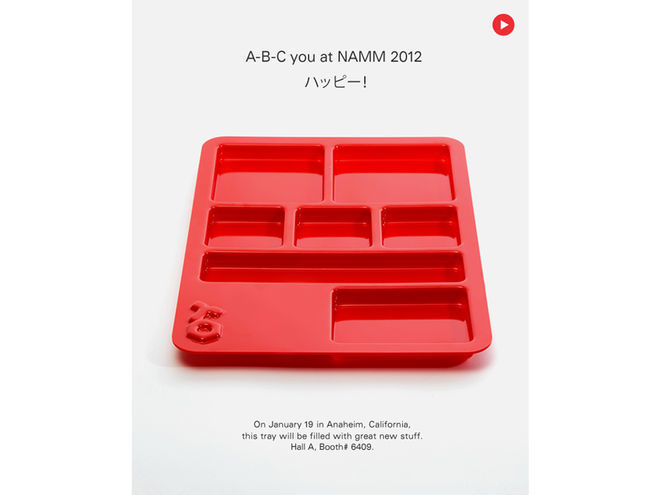 More info when the show starts. In the meantime, keep an eye on the Teenage Engineering website.
Viewers of this article also read...