Virsyn announced the revised Version 2 of iVoxel and the release of Addictive microSynth 1.1 with support for Akai SynthStation 25.
iVoxel can now turn into a singing machine, a combination of a voice optimized synthesizer and a vocoder. The vocoder part is based on the Matrix vocoder from VirSyn used by various artists, including Kraftwerk. The channel filters used by iVoxel are based on the Sennheiser Vocoder VSM201.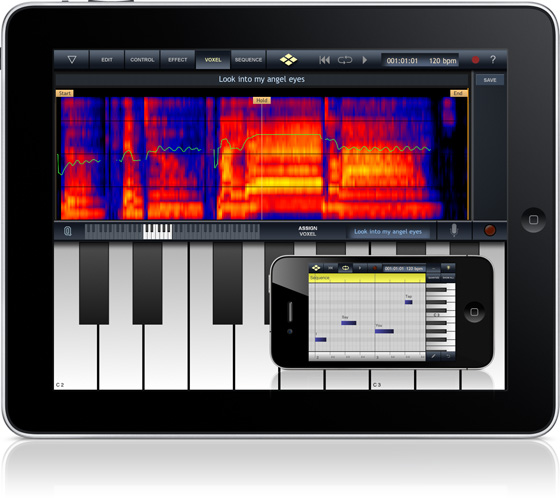 The pitch follower and automatic tuning are designed to let you sing correct to a selectable scale.
New in version 2
Realtime pitch following.
Automatic tuning correction to selectable scale.
Polyphonic sequencer.
Voxel editing.
Reverb.
Support for virtual MIDI input connections and Background Audio.
Support for Korg's Wireless Sync-Start Technology (WIST).
Publish recordings online with the SoundCloud audio platform.
More things and bugfixes.
Pricing:
$5.99
Check out the App Store for more details.
Be the first to post a comment about this news item
Viewers of this article also read...