Bock is about to launch the 407 tube mic
Some retailers already added the new Bock Audio 407 high-end tube studio microphone to their catalog.
According to the first information, the Bock 407 is a cardioid tube microphone that has the same size and uses the same power supply as the 507 model, as well as the capsule and electronics from the e47.
The price announced is $7175 / £5100.
Bock posted on its Twitter account a picture of an e47 being converted into a 407, and commented that upgrades will be available for owners of e47 and e47c microphones.
More info soon.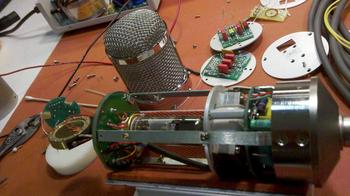 Viewers of this article also read...