The Bock 407 mic available in September
Last April, we announced that David Bock was working on a Neumann U47 reproduction. The mic will be available in a few days.
According to Bock, the 407 mic reproduces the exact same sound as the Neumann U47, for half the actual price of the legendary tube condenser microphone and without the technical issues vintage gear can cause.
The Bock 407 has an US MSRP price of $7175, no information regarding its availability outside of the US.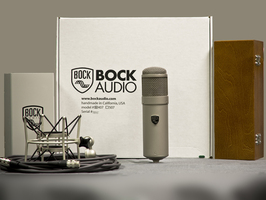 Viewers of this article also read...