Jim Marshall, inventor of the Marshall amplifier, has died at age 88.
Marshall was a drummer and drum teacher who opened his own music shop in London in 1960. When local musicians, including the Who's Pete Townshend, made him aware there was no British alternative to expensive American-made amplifiers, he designed his own. At Townshend's suggestion, Marshall created an amp with a cabinet – the "Marshall stack, " made up of two 100W heads and 2 4×12" cabs.
The "Father of Loud" kept being innovating – he's considered the creator of Master Volume, which helps get more distortion.
Marshall is synonym to legendary amps, used by famed guitarists, such as the 1959 SLP used by Jimi Hendrix, the JCM800, the ValveState, the Mode Four…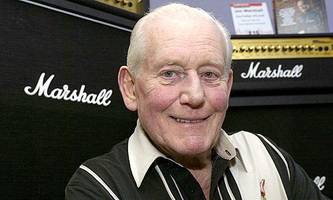 Be the first to post a comment about this news item
Viewers of this article also read...