Hot news
Win a customized Maschine on Facebook
Native Instruments and XLR8R celebrate 100 000 likes on Maschine Facebook page and offer 10 customized Maschine sequencers.
Native Instruments will randomly choose 10 lucky winners and will offer them one of the 10 Maschine (5 white and 5 black) specially customized with a different colored kit.
To participate in the contest, visit the Maschine page on Facebook, like it and enter your e-mail address. The winners will be contacted by e-mail on February 12th 2013.
Good luck !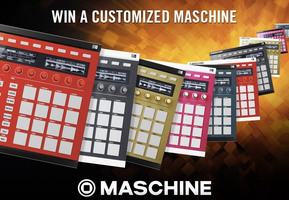 Viewers of this article also read...