lThe bx_ALL upgrade calculator v1.1 is now out, fixing several bugs and issues in the previous version released earlier this week.
You can now check online how much your existing BX licenses will reduce the upgrade to a complete bx_ALL bundle.
bx_ALL is a plugin collection designed to let you deliver balanced mixes and masters. Formats included: VST, RTAS, AU, and TDM (where available).
How it works
1. Mark each BX product you own in the bx_ALL Upgrade Calculator (if you are unsure what you own check at www.ilok.com).
2. Get your personal upgrade offer and buy the upgrade via tokens here.





bx_ALL users will get free 64-bit upgrades (

64-bit plugins & details to be released Nov 7th).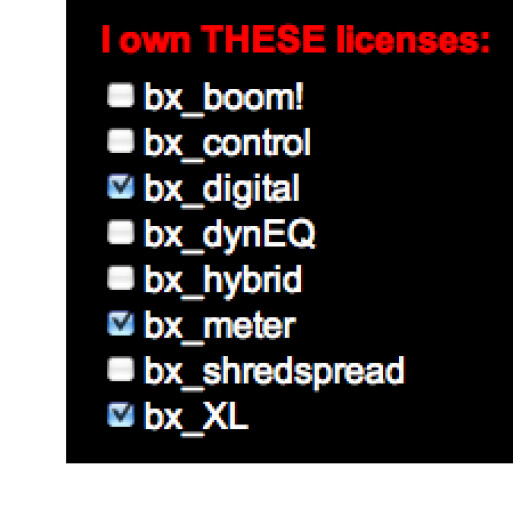 Be the first to post a comment about this news item
Viewers of this article also read...