NAMM
[NAMM] A Schecter 9-string on the way?
See all NAMM Show 2014 news items »
Schecter published today a picture that will stir the curiosity of the whole music world…
The picture, which you can see below, shows a nine-string guitar. It obviously raises a lot of questions, like: what are the new supplementary strings, what's the width of the neck, how many fingers — or hands — are needed to play this instrument and, most particularly, is it a new Schecter model that will be introduced at the NAMM?
We'll see on Thursday…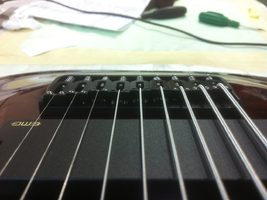 Viewers of this article also read...