VirSyn announced the release of VTAPE 2.0 and PRISM 1.5.
VTAPE 2.0 is a set of three plugins based on a simulation of analog tape machines.
Saturator simulates the recording and playback on an analog tape mastering machine.
Delay combines this sound with a step sequencer-like tapped delay engine.
Flanger simulates the "Tape flanging" effect which can be achieved through the playback of two tape machines running at slightly different speed.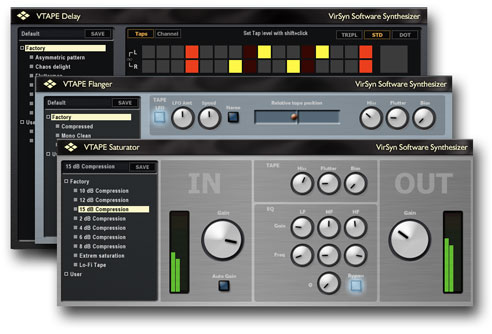 New Features in version 2.0:
Delay plugin with optional triplet and dotted notes.
Flanger plugin with LFO Modulation.
Read more here.

The multi-band pitch shifter PRISM 1.5 is designed to solve the problem of shifting the pitch of complex sound sources in realtime. "Traditional frequency shifting shifts all frequencies in an input up by the same amount and thereby alters their harmonic relation and tends to produce inharmonic results. But it's perfect in dealing with transients, " the company says.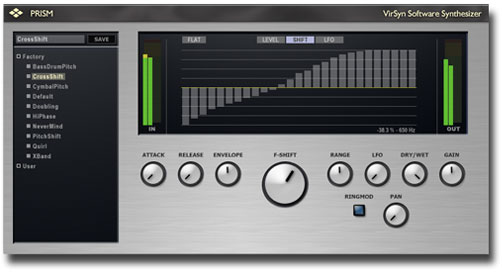 New Features in version 1.5:
Optional 27 Band Ring modulator.
Individual LFO Pan Modulation for each Band.
Increased attenuation range for each Band.
Read more here.
Pricing
Celebrating the introduction of the 64-bit version, the first 200 customers can get VTAPE or PRISM for €99.
Be the first to post a comment about this news item
Viewers of this article also read...