Hot news
Audio WTF
[Audio WTF] Listen to your Air Guitar
You have become an Air Guitar or Air Beat expert but you still wish you could hear what you air play ? Here's the solution.
Soundbrace is a new project developed by Eugene Wang. It features a dual tag loaded with electronic and motion sensors that will detect your gesture and capture the electric activity of your muscle in order to generate sound.
Soundbrace uses the Myo and Leap Motion technologies and is equipped with a 1/8" headphone output and a USB port that will charge the device and calibrate/sync the tags with a dedicated app.
Discover Soundbrace at www.yankodesign.com.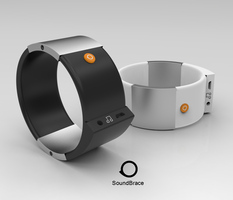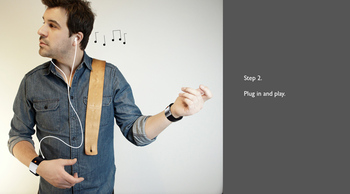 Viewers of this article also read...