Vienna Symphonic Library recently presented its Vienna Instruments Pro. What is hidden behind this virtual instrument? Is it just an aesthetic update or a real evolution?
A Mini-Review: A Snap Shot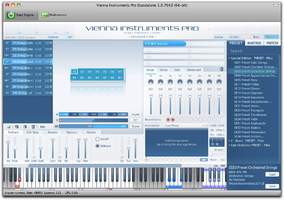 The eight slots evident in VSL Instruments Proare very important because they allow you to stack up to eight different articulations of a single or different instruments within one single cell. For example, below you can hear cellos in sustain mode in the first slot and in tremolo mode in the second one. The first part was made in crossfade mode, the second one in additional mode (the volume of 1b was increased).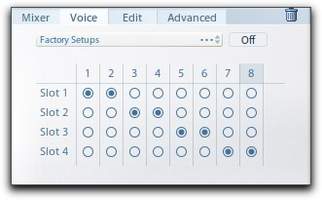 The following samples are four solo strings (1a to 4a), from violin to double-bass, playing chords and then a melody. For the first samples the Voice function is off; for the second ones it is on. The first note triggers slot 1, the second one slot 2, etc.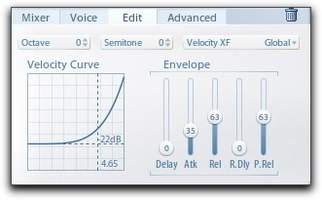 The instrument allows you to play legato patches in chords. In the past, to get the sound of the following sound sample (using the integrated reverb), you had to open five EXS…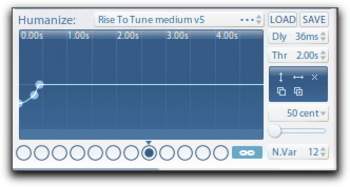 Below, you'll find some examples of this "humanization" (before and after). I deliberately chose extreme settings to make things clearer. However, do note that the main advantage of this function is it can be very subtle.
And here are some samples of "Stretch", before and after: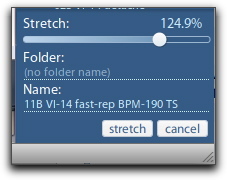 Conclusion
It is clear that with this new version, the manufacturer sets a milestone, innovates and leaves far behind its sampler/sample player competitors — even if VIP is not multichannel (a major gap in my opinion) and it doesn't provide all the effects you can find in many virtual samplers. But honestly, integrated effects don't play such an important role considering that their quality is not nearly as good as that of dedicated effect plug-ins, and they generally increase CPU load. A well thought-out and convenient instrument is much better, which is the case here. In this matter, the improvements from VI to VIP are more than evident. On the other hand, the lack of multichannel processing forces you to open as many VI Pros as instruments you need — which is nonetheless an improvement, considering that, in prior versions, you had to open almost one sampler per articulation… And we shouldn't forget that VSL created two multichannel hosts (Vienna Ensemble and Vienna Ensemble Pro) that allow you to host as many VIPs as you need.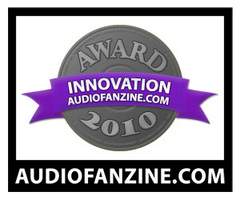 Vienna Instruments Pro is an incredibly powerful tool that pushes many limits for the musician and the composer. It is now extremely simple to load an instrument with all its articulations and to switch between them with endless variations, setting a new standard in the use of samples.
The manufacturer definitely struck a decisive blow. So much that if it were to make its program compatible with all existing formats, instead of limiting it to its own sample libraries, many samplers (and not only the worst!) could be automatically discarded. But as far as I know, they don't plan to do this at the moment, nor to offer the possibility to import samples or make the product multichannel. Working with the VIP is so simple, it is so rich in possibilities and nuances, that it is the first time that I really noticed the limitations and constraints of the Pro Edition, even though it is quite good and in spite of all my experience with EXS24 and Kontakt…
In short, it's once again a big success that could make many users of older versions finally move to the world of Vienna Instruments Pro, bearing in mind that they will have to change everything (ouch!)… However, it can be done gradually.