Hot news
NAMM
[NAMM] Rupert Neve launches a DI
See all NAMM Show 2015 news items »
Rupert Neve will be at NAMM 2015 where he will introduce the RNDI Active Transformer Direct Interface, but it's not just a simple DI box…
With the RNDI, Rupert Neve wanted to design a DI that offers enhanced performance compared to the other DIs on the market. The box architecture employs Class A discrete amps and homemade transformers, and Rupert Neve announces a +21.5 dBU headroom, enough to handle line level sources.
The RNDI features an Instrument/Speaker switch ; in Speaker mode, it can handle up to 1000W power amps.
You'll find, along with the 1/4" Hi-Z instrument input, a 1/4" Thru jack to send the signal to an amp in Instrument mode, or a speaker in Speaker mode.
Last, the DI includes a Ground Lift switch. Note that the box is 48V phantom powered and a blue LED on the front panel indicates the power status.
Visit rupertneve.com for full details.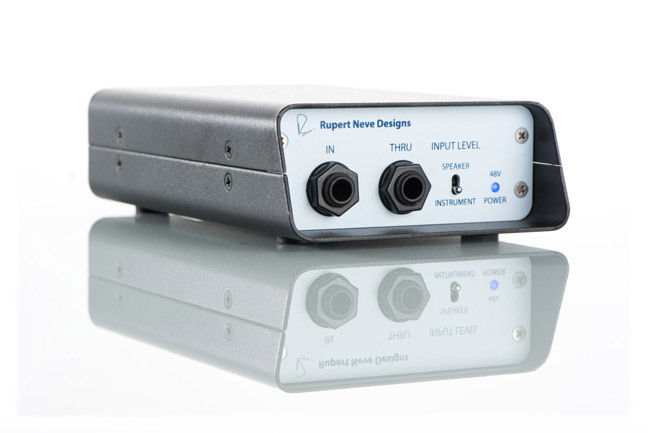 Viewers of this article also read...