Single Coil Voiced Wide Range Humbucker Style Pickups
Jaime Campbell, who makes custom guitars & handwound pickups from 'The Creamery', his workshop in Manchester has launched his new design of pickup, single coil voiced humbuckers (nicknamed "Wide-O's").
Jaime says that they are "based on an old Wide Range Humbucker trick where 3 of the threaded magnets were removed from each bobbin leaving a hum cancelling single coil tone from the remaining pickup."
Here is what the has to say:
"While not a vintage recreation of the Wide Range Humbucker & its modification, I've tried to create a pickup close to the tone that will fit into a standard humbucker rout. Essentially a single coil but with more presence and fatter tone. Like the standard single coil, each string has its own magnet for clarity & string definition."
"The magnets in the original WR Humbuckers can now be as low as 30% of their original capacity. This can mean a warmer, clean single coil tone with less output. I've tried to create a pickup close to this voicing that will fit into a standard humbucker rout. The magnets I use are Alnico 2 and not charged to their maximum which does lower the output but gives that warm, clear single coil sound. The higher number of winds, 43 AWG gauge wire and Alnico 2 magnets help to keep the balance of output, highs & mids."
"I also offer a version with fully charged magnets for a more modern sounding pickup with more attack and edge to the tone."
Please note that these pickups fit standard humbucker cavities - they're a direct replacement.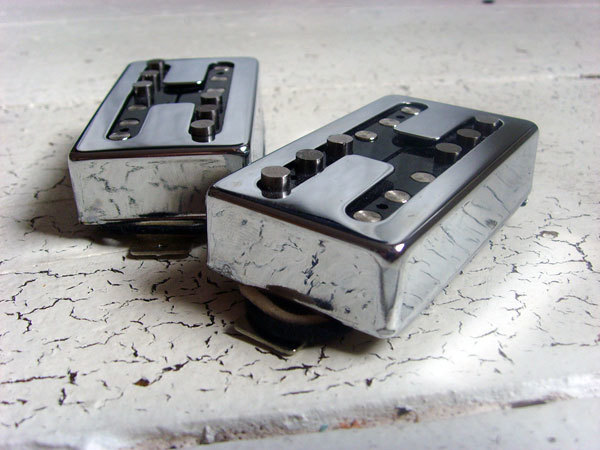 Pricing
Prices are £70 per pickup with a full set of Bridge & Neck at £130.
Viewers of this article also read...