See all Musikmesse 2011 news items »
ESP has announced the simultaneous launch (April 9-10) at Frankfurt's Musikmesse and London's Kapow! Comic Con of three new limited models
The three guitar models are limited to 50 of each design and are inspired by three major characters in the Eternal Descent comic book series: Lyra – a volatile succubus; Loki – a twisted demon; and Sirian – a fallen angel.
Photos and specifications for the Eternal Descent range are available here.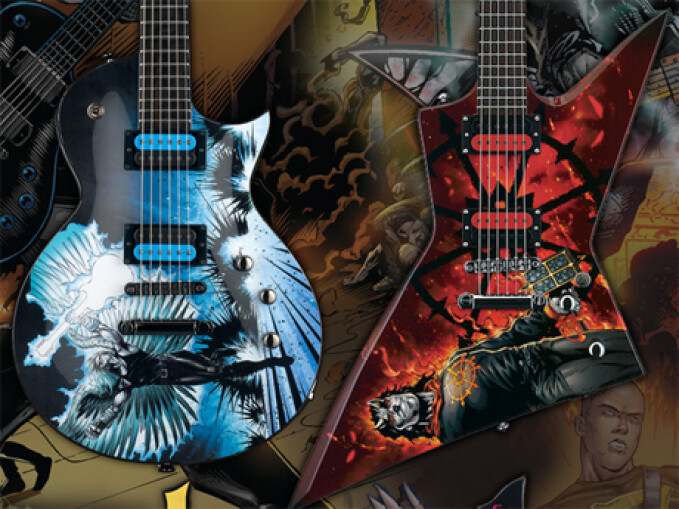 Eternal Descent is a comic book and music series that blends elements of fantasy, action, music, superhero, gothic, science fiction, supernatural and other elements into an ongoing saga.
Here is what the company had to say:
"Llexi Leon is the creator of multimedia concept Eternal Descent – which began making noise in London, England in 2005. His highly intricate guitar style exhibits the many influences corralled to create his intense sound – from classical, flamenco, electronic, and ambient genres to the more prominent genres of rock and metal."
"Fusing these genres into one, Leon created a cinematic fantasia to accompany the ongoing Eternal Descent comic series, which launched March 2010 from IDW Publishing."
"Recording artists Atreyu, Firewind, Shadows Fall, Static X and more, have appeared in the Eternal Descent comic series so far."
Be the first to post a comment about this news item
Viewers of this article also read...