EHX Cradle for Next Step pedals
Electro-Harmonix introduces the Cradle support which allows Next Step pedals to be installed in a pedalboard.
The PedalBoard Cradle is a polymer support designed specifically for the specific shape and size of the Electro-Harmonix Next Step pedals. It ships with two-size Velcro straps for fixing the Cradle onto the pedalboard and secure the pedal during transport.
US list price is $16.96. More details at www.ehx.com.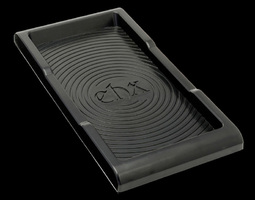 Viewers of this article also read...