Freeware
PiNG announced for UVI Workstation
In the holiday spirit, UVI have just released a free vintage video game for their UVI Workstation.
Need to take a break from your current session? Just fire up an instance of UVI Workstation 2 and load PiNG. This fully-featured, "pong-style" video game is complete with vintage graphics and sound effects, along with gameplay parameters that can be entirely controlled with the MIDI controllers already in your studio! For more information, visit: www.uvi.net.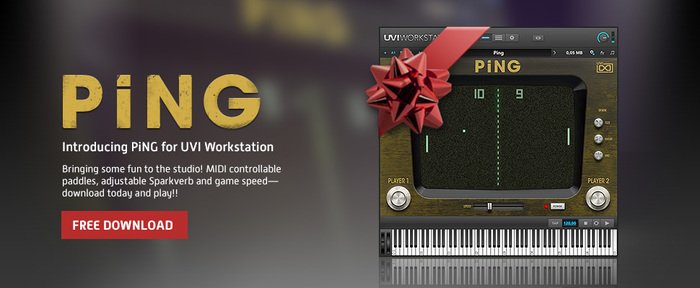 Viewers of this article also read...