Musikmesse
[Musikmesse] Pioneer shows a turntable
See all Musikmesse 2014 news items »
Pioneer did not introduce any new digital gear this year at Musikmesse, but we were surprised to see the prototype of a turntable.
Pioneer confirms what DJ Qbert recently said about the brand preparing a turntable, which is showcased in Frankfurt until tomorrow. The project is not yet finalized, we don't even know the name of this new product, but it surely shows that Pioneer is planning to offer an alternative to pro brands, including Technics and its SL-1200. One thing we already know, is that this turntable will not offer any digital functions, just an analog RCA output.
Here is the picture of the beauty: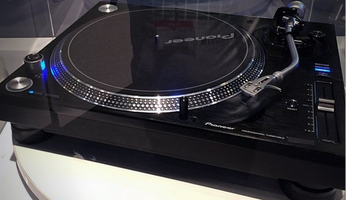 Viewers of this article also read...