The replacement for the good old Zoom H2! With the H2n, Zoom aims to offer a major upgrade of the most famous pocket recorder.
A Mini-Review: A Snapshot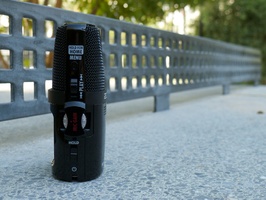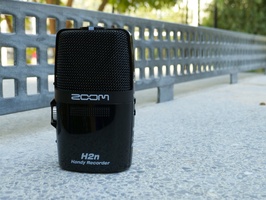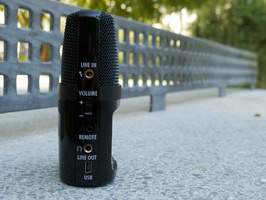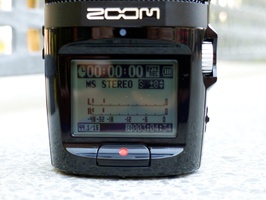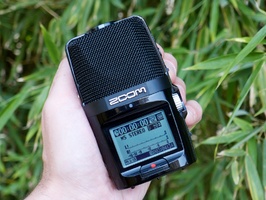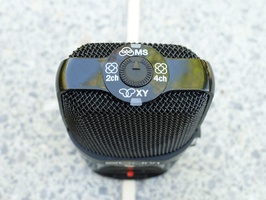 How Does it Sound?
Here are some acoustic guitar recordings (Gibson J200 and Garrison G25) made with the H2n so you can make your own opinion. You'll hear the following samples: XY mode, XY+MS mode, MS mode, and finally MS RAW mode (in order to adjust the MID and SIDE levels separately). Also notice that the integrated compressor was disabled for these 24bit/96kHz recordings and that the distance between the Zoom H2n and each guitar was about 5 ft.
As you can hear, both modes complement each other rather well. I must admit that the possibility to adjust the stereo image from ultra-wide to mono after recording in MS RAW mode is useful in many applications (like interviews, etc.).
Conclusion
In spite of some few disadvantages in terms of design, the Zoom H2n is a positive H2 evolution: it allows you to make amazing gig and rehearsal recordings! The H2n is a valuable all-in-one solution for the price of a low-budget condenser microphone.
However, I personally expected even more from the market leader, especially when it comes to communication features. True, you get a mobile device, but like all pocket recorders and dictaphones, this one still depends on a computer at times. Once you have discovered the joys of uploading directly to an FTP server, SoundCloud or Dropbox with your smartphone, this device feels like a step backwards in terms of ease of use. In an era where Internet is essential for many jobs where real-time collaboration is crucial, the lack of network support of the H2n is a real disappointment. You may say that no other manufacturer (Olympus, Edirol, Tascam…) offers this feature, which is true. And thus, it is not a drawback of the H2n, which still remains the best choice in terms of value for money in this budget market segment. But this leaves the door open for consumer-market manufacturers to win market share, like Apple for instance. Especially considering that it is very easy to find affordable dual-diaphragm XY mics for the iPhone/iPod Touch, which can be used with software programs that are at least as powerful as the H2n but much more convenient and offer a way better connection with the outside world. However, the audio is of lesser quality, it doesn't offer an M/S mode and it is much more expensive!
As always, it's up to you! Choose the best solution for your application: the needs of a musician or home-studio owner are not the same as the needs of a journalist, blogger, camera operator, or anyone else who needs the H2n, for that matter… The H2n is very good at what it does, but there is certainly room for a lot of improvement and extras to reach the third generation of Zoom pocket recorders.