Transilate Transient Designer by Crysonic has been released on Mac and PC and is now available.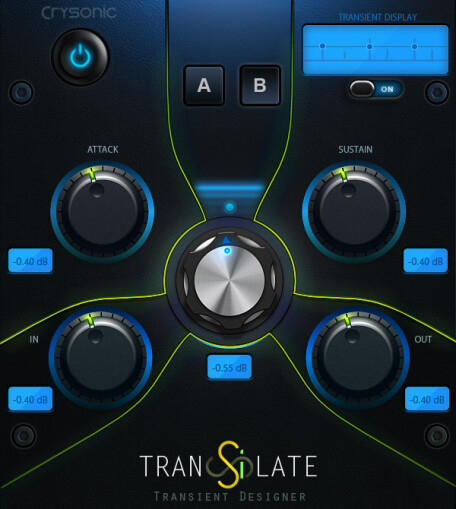 With two main dials allowing to Increase or Decrease the Punch & Impact of an audio source, it is designed to work with percussive and/or rhythmical material.
You can control the attack and sustain of an audio signal (including pre-recorded audio) regardless of its level with zero latency. Transilate can be used for mixing, mastering, tracking and live work. You can shorten or increase the attack and the sustain sections of percussive signals, eliminate the Booming Bass on Congas, Tom drums or reduce/increase the reverb on a reverb rich signal, tame a slap bass or increase the punch and attack even more, according to Crysonic.
The Demo version of Transilate for PC and Mac OSX is now available for download from the Crysonic website.
Pricing & Availability:
The price is $159 however they have a launch special for a limited time for $55. All Previous Crysonic customers can purchase Transilate now for only $31 for a limited time.
You can download the demo & purchase the product from crysonic at www.crysonic.com.
Be the first to post a comment about this news item
Viewers of this article also read...