Sound Magic has released v. 2.9 of Rose Whisper Piano and Ruby Piano, two hybrid-modeled virtual piano instruments
Sound Magic released version 2.9 of two hybrid-modeled virtual pianos: Rose Whisper Piano and Ruby Piano, which are based on the Fazioli "Brunei" and Yamaha C7 pianos, respectively. The company states that the following changes have been implemented since version 2.5:
Improved functioning under OSX 10.9
Improved reverb algorithm and range
Some parameters adjusted
Improved CPU usage
Updated engine version
For more information and to listen to audio demos or download limited-feature demo versions of either piano, visit the developers dedicated pages for each product: Rose Piano and Ruby Piano. Each piano costs $139 (€99).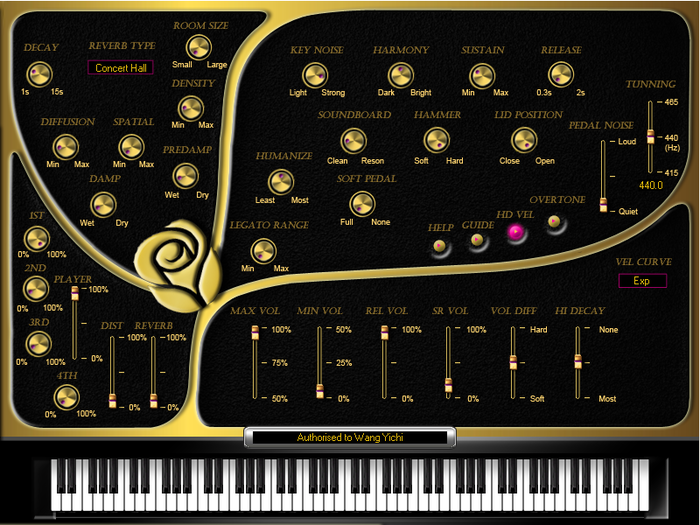 Rose Piano
Be the first to post a comment about this news item
Viewers of this article also read...