NAMM
[NAMM] New DAW templates for the Emulator Pro
See all NAMM Show 2014 news items »
Smithson Martin is expanding its Emulator Pro control software to studios and home studios with new templates for DAWs.
Smithson Martin announced at NAMM 2014 that the Emulator template for Ableton Live will be available March 1st, 2014 and a version for Pro Tools, that will only be limited to Windows at launch, will also soon go online (a Mac version is planned).
With these templates, you can control your DAW from touchscreens.
Here is the template GUI for Pro Tools: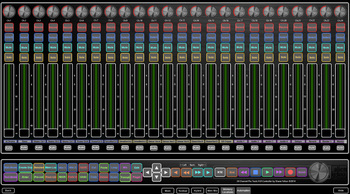 Viewers of this article also read...