Hot news
NAMM
[NAMM] Ibanez to introduce three new Mini pedals
See all NAMM Show 2016 news items »
After introducing the Mini TubeScreamer at last year's NAMM, Ibanez is at it again with 3 new Mini models - a delay, a chorus & a metal distortion.
While only little detail has filtered yet (the NAMM only opens on the 21st), these three models are expected to carry some of the Ibanez's classic stompbox circuits with just a format change to something (clearly) more compact. These new models include an analod delay, a chorus and a metal-oriented distortion (which concentric knobs may take really tiny hands, considering the expected size of the pedal).
Analog Delay Mini: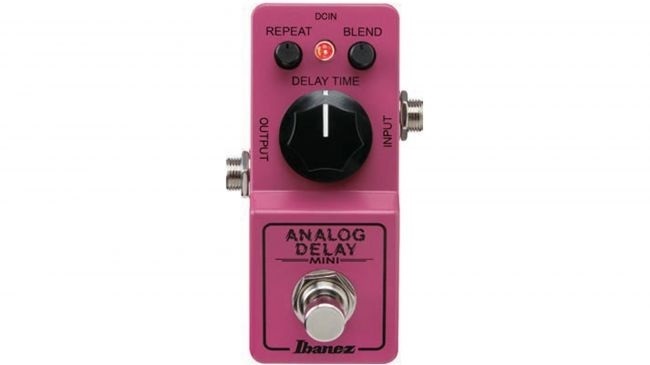 Features:
Repeat, Delay time and Blend controls
True-bypass circuit
Delay time settings: 20 to 600ms
Supply through external AC adapter only
 Chorus Mini:
 Features:
Viewers of this article also read...