Second headphones review: Audio-Technica ATH-AD1000. The ATH-M50 impressed us when reviewed headphones under $150... But what about this up-market product? Audio-Technica ATH-AD1000.
Los Teignos' Conclusion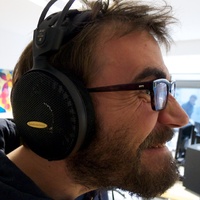 These headphones are comfortable and guarantee an excellent high-frequency reproduction. In terms of sound signature and performance, the ATH-AD1000 nearly reach the quality of the AKG 702. The problem is they are a bit more expensive than the AKG while having some disadvantages, like the non-detachable cable. As a consequence, even if there is no reason to advise against these headphones, there is also no reason to recommend them.
Comfortable and light
Very good high-frequency reproduction
Irreplaceable cable and no exchangeable ear cups
Not as good as the K702 but more expensive?
No accessories
Too expensive compared with similar products
Red Led's Conclusion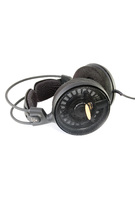 These headphones are comfortable, never sound aggressive but really lack dynamics. They don't stand comparison with the AKG K702, which are a bit less expensive but better in many aspects: better dynamic response, more detailed sound, clearer low-frequency response, more comfortable, detachable cable…
Comfortable
High-frequency range is well defined and never sharp
Sound is too flat
Lack of low frequencies
A bit too expensive
Cable and ear cup cushions not replaceable
Will Zégal's Conclusion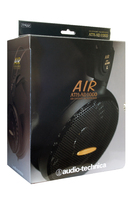 These headphones were a real disappointment for me: until now, all Audio-Technica products I had reviewed were always a very good value for money, even though not perfect. And the ATH-M50 (which I personally own) are one of my favorite headphones in their price range. But while the small brother beats all competitors in almost every respect (except the frequency range, which is wider on the DT770), the big brother is quite average in almost every aspect, specially considering the price. These headphones are not really bad (if you buy them, you won't throw them away) but you'll find much better products for the same price! To be reworked.
Very light. You could almost forget you have them on.
Well-balanced frequency response, except for the lows
Wide stereo field
No lows
Very small sound
Lack of dynamics
Cheap look