MeterPlugs releases K-Meter and LCAST Loudness Meter in AAX format for Pro Tools.
MeterPlugs today announced that its audio plugins are now compatible with Pro Tools. The plugins, K-Meter and LCAST Loudness Meter, were previously available in Audio Unit and VST 2.4 formats for Mac and Windows. Now users can download AAX versions of the plugins for use with Pro Tools 10.3.6 or greater. The update is free for existing users.
K-Meter and LCAST help you take loudness and true-peak measurements. K-Meter is built around Bob Katz's K-System, an integrated metering and monitoring system that helps you target commonly used loudness levels in a variety of genres. It stands in opposition to the hyper-compressed recordings of the loudness wars era. Instead of focusing on maximizing peak levels, K-Meter places emphasis on dynamic range and sensible loudness levels.
LCAST helps you ensure that your audio is broadcast-ready. It is aimed at content creators who need to comply with precise loudness and peak level requirements. It includes presets for North American broadcasters (ATSC A/85), European broadcasters (EBU R128) and more. LCAST features a graphical history view of integrated, short-term and momentary loudness levels. You can pan and zoom the view to isolate areas of interest and make comparisons.
Pricing and Availability
Both plugins are available for Mac and Windows in 32/64-bit Audio Unit, VST 2.4 and AAX formats. K-Meter sells for 49 USD, LCAST Stereo for 199 and LCAST Surround for 399.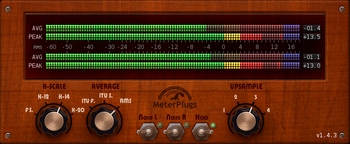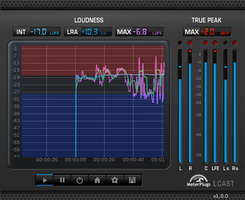 Be the first to post a comment about this news item
Viewers of this article also read...