See all NAMM Show 2012 news items »
Fender has unveiled two speciallay designed, retro-styled compact combo amps.
The two amps, named Greta and Excelsior, are an extension to the company's Pawn Shop range, which it launched with three guitars at Musikmesse last year.
Both amps are all-valve, with the tabletop-sized Greta pumping out two-watts of power while Excelsior runs at 13-Watts with built in tremolo. Fender says that "the two amps resemble the esoteric finds you might discover in a pawnshop or second-hand store."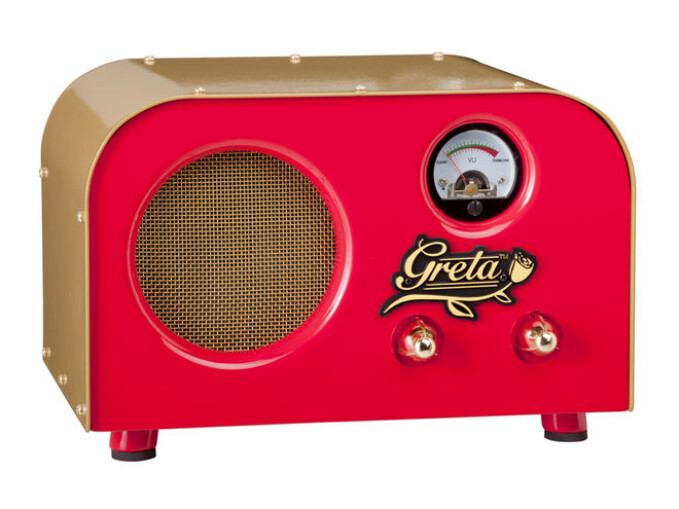 Housed in the form of a vintage tabletop radio, the Pawn Shop Special Greta model is a two-watt tabletop device with a 4-inch Special Design speaker, old-school VU meter with "clean to overload" indicator display, simple volume and tone controls, and a 1/8-inch back-panel auxiliary input suited for iPod or other media player use. Its vintage-style enclosure has front and rear wood panels finished in bright red, gold-finished metal top and sides, "Greta" script badge on the front panel and tabletop feet. Under the hood and on the back panel, Greta features a single 12AT7 output tube and 12AX7 preamp tube, with a quarter-inch instrument jack and quarter-inch line out jack (for preamp use with another amplifier).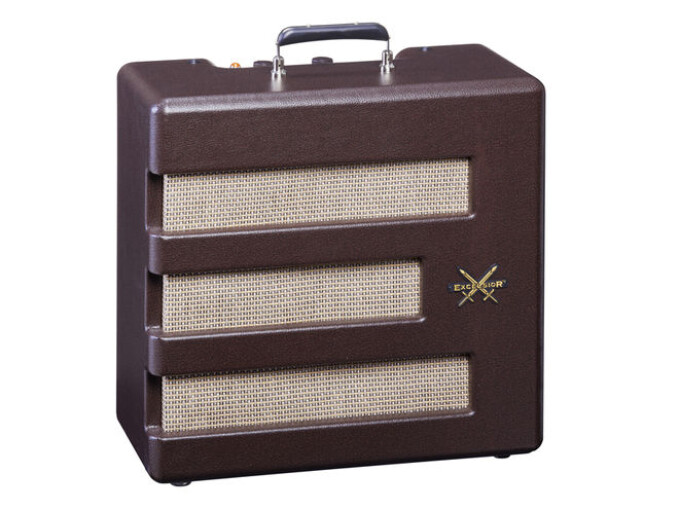 The Pawn Shop Special Excelsior has brown textured vinyl covering, smartly stylish "E" grille design and bold crossed-swords front-panel badge convey a decidedly stately vibe with a marked air of cold-war cool. The 13-watt Excelsior encloses a single 15" Special Design speaker, with bottom-loaded primary chassis and top-loaded control chassis (powered by two 6V6 output tubes and two 12AX7 preamp tubes). Distinctive features include "instrument, " "microphone" and "accordion" inputs; tremolo circuit with speed control, bright/dark tone switch (for treble or bass emphasis), volume control and quarter-inch internal speaker disconnect that lets the amp drive an external speaker enclosure.
Pricing:
RRPs
Greta – £202.80
Excelsior – £298.80
For more details, visit the Fender website.
Be the first to post a comment about this news item
Viewers of this article also read...